As far as having a relationship with an inanimate object goes, I consider sex toys to be a "girl's best friend". When fully charged they are reliable, provide an oceanic wave of pleasure, and always hit the spot just right. In retrospect, they are merely a tool that gives us as the user a chance to put our pleasure into our own hands without too much thought or fuss. 
When we have experienced something that is both reliable and pleasurable then it makes sense why we would want to incorporate it into sex with our partner. It is also understandable that requesting such a thing could intimidate our partner or even give them a sense of inadequacy. 
It is possible to merge these two worlds of pleasure in a way that does not offend anyone because what you are merely asking for is even more pleasure. There is nothing to be shy about when it comes to asking for these things and there are a variety of reasons as to why one would want to. 
Sex toys serve to enhance sensations during various positions which means more pleasure!

They spice up and an element of playfulness to sex.

No more faking orgasms.

 Over 58

% of women have reported faking an orgasm at least once. 

If you use sex toys during sex then your chances of reaching orgasm increase dramatically.

I am not saying that sex toys are the only solution to achieving orgasm through penetration but they are a segway into it. You can learn more about achieving orgasm through penetration in my last

article

.

Women know how to make themselves cum with the toy.

To further elaborate on the previous point, women know how their toy works, what their ideal speed or vibration level is, and where to position it. Our partner's may have an idea about where our "spot" is but we know exactly where it is. All of a sudden, what would have taken a much longer time (if at all) can happen in a few minutes.

This is helpful for those who have difficulty cumming with their partner through penetration as

only

25%

 of women experience reliable orgasms during penetrative sex.

This is not dependent on the size of the partner, how long it lasts, and the connection with the partner. 
Now that I have sold you on the idea as to why incorporating sex toys during intercourse is amazing, there are a few common myths to debunk.
Common Myths

Sex Toys are only for masturbation
FALSE. There are no rules to how you experience your pleasure aside from the premise that it is consensual plus it has plenty of health benefits that are good for us too!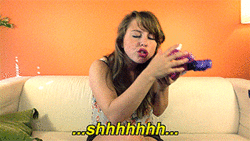 The overuse of sex toys makes you rely on them in order to achieve orgasm
TRUE & FALSE. Self pleasure is a consistently more reliable way of achieving orgasm and, like anything, if you believe that it is the only way you can achieve orgasm and reinforce this belief with the consistent use of this toy then it becomes your reality. Here are 5 tips to vulva pleasure that will improve your life!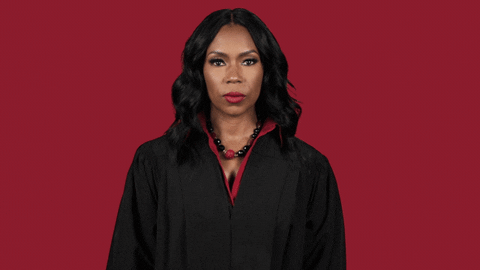 They take away from your connection with your partner
FALSE. You can experience beautiful and connected sex over the humming sound of your vibrator and the time it takes to fumble around for the toy. It can even enhance the connection if you are able to time your orgasms together. Here's a tale from a sex toy virgin that will give you a fresh perspective.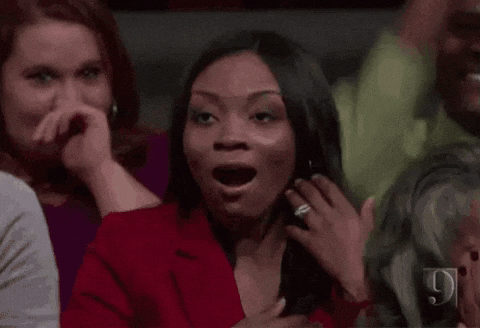 If your sex life is already good and healthy then you don't need sex toys
FALSE. Toys serve to enhance pleasure. It is merely another element of playfulness, just like fantasy play and BDSM.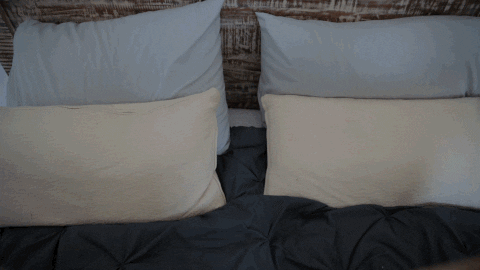 Toys make your partner feel inadequate
TRUE & FALSE. Depending on your partner, this holds some truth but it is also worth considering how comfortable you are with communicating your desires with this partner and how secure your relationship is. You can assure him that the toy is not something he is competing with through effective communication strategies like the ones I have included below. 
Communication Strategies
The male ego can be a fragile thing, especially when it comes to their sexual performance. Women are aware of this and either tend to not say anything in order to not protect their partner's feelings or they end up saying something in a way that is taken defensively.  Bringing up this topic may lead your partner to question their abilities to please you in the bedroom.
Luckily, there is a solution to getting what you want in the bedroom without offending anyone and it comes down to having an effective communication strategy. 
A good conversation could solve the following scenarios:
When you experience good sexual chemistry but it is becoming predictable

When you want to take your orgasm to the next level

When you have trouble achieving orgasm with your partner but not with your toy

When your partner is adamant about making you cum every time but sometimes you are tired and just want some quick (but good) sex
Before bringing up any new element to the bedroom, assure your partner that you enjoy having sex with them and are simply looking to spice things up by trying something new.
Your conversation could sound like something along the lines of…
"Hey babe, our sex has been so amazing and I have been thinking of other ways we can explore together that may bring us different types of sensations and pleasure. Would you like to know what I have in mind?"
The conversation could lead into...
"What if we use toys during some of the positions? I know you love it when I am riding you in reverse cow girl but I don't feel as much sensation in that position so I was thinking about placing my vibrator on my clit at the same time." 
This conversation does not talk down about what they have been doing and offers a clear solution to an obvious fact. If they are comfortable with you using it in one position then chances are that they are open to you using it in other positions as well.
Maybe you are not really enjoying the sex with them at all and are hopeful that incorporating your vibrator is the only way you can experience pleasure. Here lies a deeper issue altogether and a need to discuss other factors at play, such as your overall connection and comfort levels with this person.
My communication examples are based on a male/female dynamic but the message can be applicable to any sexual partnership. Change the words in ways that apply to your own situation but feel free to use the phrasing. 
Best Sex Toys to Use During Sex
Let's imagine that you are extremely excited about incorporating your toys, you've busted through the myths, and had a great conversation with your partner. It is time to bring in the toys.These toys are the perfect solution for incorporating a variety of toys and different sensations into your bedroom. The items in this bundle will make the sexy experience last much longer, enhance the foreplay and lead to many orgasms. 
With the bundle you could experience the following sensations:
Sensual Teaser Duo - Gold Chain & Tickler
Start off your first toy introduction with something light and delicate, like a feather. This will wake up different erogenous zones throughout the body and leave your partner begging for more. When they get to this point you can introduce the next part of the tease with the gold chain tickler for a completely new sensation. 
This is an awesome one to start with because you both can experience the sensations together. He wears it around the base of his shaft while you feel the exquisite vibrations. I love using the Batman Cock Ring which comes with 10 powerful vibration modes that will help build up to a more intense multiple orgasm for both of you. 
Women can unlock their full multi orgasmic potential by using multiple toys throughout your sexy evening together. Each position offers the opportunity to incorporate a new toy. After you ride him while he wears the cock ring, flip around in reverse cowgirl and place this magical wand on your clit. The wand can also make giving blow jobs something you can both get off on. Double the motor means double the pleasure with this toy.
Now that you have softened your partner up, why not introduce a little BDSM with these gold nipple clamps. They offer a mild way to introduce the pleasure and pain concept that underlies BDSM play and can further intensify the climax. 
If there are toys in this bundle that you aren't as keen on using then you can purchase each item separately and incorporate some of these additional toys for entirely different sensations. 
Danielle Graves is a relationship & intimacy coach and sex therapist in training. She focuses on teaching others how to deepen human connection, increase intimacy, and fully embody the person who deserves to love and be loved. 
Ps: Exclusive to our Hedonistas - book your first FREE session with Danielle. Simply mention #wearehedonistas on daniellegraves.com.