(Artwork by Peomichie)
Traveling to me is something I can really "get off on''. As a world traveler, there are few experiences within my moral limits that I would say no to. When I plan my adventures, I always ensure that wherever I go there is guaranteed to be good food and safe drinking water available, a comfortable place to stay, and beautiful places to see. 
One thing I am not guaranteed on these trips is whether I will be 'getting off' at the frequency I am used to. The idea of getting swept off my feet by a sexy stranger in an exotic bungalow excites me just as much as the next person but having visited many bungalows, sexy people are hard to come by. Even when I see them, I don't know where they are married, gay, or murders. 
The optimist in me likes to believe that a date or too will bring me some comfort but in the meantime a girl has her needs. When I am home I enjoy brushing my teeth every night knowing that my vibrator is tucked under my pillow awaiting my nightly self pleasure ritual. Just because I am traveling doesn't mean I should miss out on my needs. 
Unfortunately nosy TSA agents and their x-ray machines don't appreciate long hard objects passing through the scanners. I told myself that I never want to be that person waiting for their carry on while a TSA agent waves their large purple dildo in the air and asks for the owner of this bag. It is a terrifying reality! 
Luckily, this has never happened to me because I either put these items in my checked bags or have learned enough from other passengers' mistakes to not make my own. In this article I am providing you with the do's and dont's when it comes to traveling with sex toys so that you have a seamless travel experience and can "get off" in new places.
The DO's and DONT's of traveling with sex toys. 
THINGS TO DO...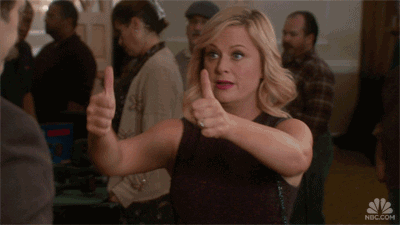 Do learn about what wattage your charger requires and what wattage is available in the place you are going to. There are power converters you can purchase beforehand or you can simply charge everything before leaving on a shorter trip. 
Do read up on the TSA guidelines on TSA.​gov as they are always changing and ensure your batteries are safe to bring as a checked or carry on item and if there are any issues with certain objects. Bondage ropes, handcuffs, a chain whips for example may not be allowed through. TSA are concerned with the possibility of a hostage situation and no one has time to stand their arguing with them about how these are actually intended for your kinky pass time. 
Do keep your toys in their own zippered bag to lower the risk of them turning on and for sanitary reasons. Pack some body safe disinfectant wipes in there to clean them before and after use and if possible, remove the batteries and store them separately alongside your toys. 
Do look into the updated rules about what is considered prohibited and be aware of the consequences for these actions.
I am not recommending that you break the rules but it is completely possible to bring sex toys with you and go compeltely undetected. This is something the rebel in all of us can appreciate and the following toys offer the perfect opportunity to conceal your pleasure habits. 
Do your best to own it. If you suspect that you bag was pulled to the side because of the toys then you can calmly let them know that you brought sex toys in a zippered bag. There is nothing wrong or illegal about masterbation and you are not the first person who has packed sex toys in your carry on. If any other passengers notice and give you dirty looks for your choices then let them. 
THINGS NOT TO DO...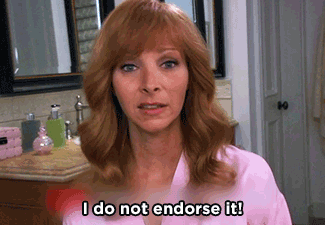 Don't try to charge you sex toy in a foreign country without having checked the maximum wattage allowed to be plugged into outlets in that country. This could short the circuit and break your toy or lead to a power outage. 
Don't pack a big bottle of lube in your carry on. Lube is considered to be a liquid so unless the ounces are under the carry on allowance, then use a smaller sized bottle. 
Don't pack your vibrators in your bag loosely. This can drain your battery and lead to some awkward silences if they go off. Also don't try to hide a large dildo under layers of clothing. This looks suspicious on the scanner and the TSA agent will be digging through all your belongings to find it. 
Don't pack toys that the TSA would deem unsafe. There are some kinky toys out there that make it hard to explain to the officer that they are used for sexua pleasure. They are also particular about what kind of batteries you bring on board. 
Don't feel ashamed of your sexuality. 
As a wise woman once said,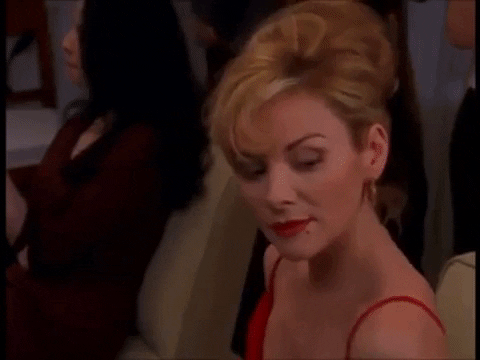 " I will not be judged by you or society. I will wear whatever I want and blow whomever I want as long as I can breathe and kneel." - Samantha Jones from Sex and the City
That being said, there are certain countries with more conservative values and you bringing in sex toys could lead to confiscation, or worse, arrest. They classify them under "pornographic materials" and Islamic countries are known to not take this lightly. Southeast Asian countries like India, Vietnam, Thailand, and the Maldives also have rules against traveling with these items. 
Go Undetected with these sex toys
Here are some recommended pleasure tools to help you slip under the radar from The Hedonist Store.
Throw this little bullet in your makeup bag as it can easily be mistaken for a lipstick... that is until it is powered on. You wouldn't believe how powerful the vibrations are in something so small. This is an item that you don't want turning on while you are taking off in the plane. This is something I would pack in my purse which is stored in the seat in front of me for easier access in case it turns on.  
This bunny may look tiny and innocent but this little toy is powerful, like 'proceed with caution' powerful. It can easily go through undetected as a kid's toy and be used as a great companion in the "Mile high club". I personally don't get off on the idea of masturbating in an airplane bathroom but it sure would be a good story. 
Keister Eros Male Vibrating Cup

Men can also bring sex toys along that won't raise suspicion. This discreet and unassuming pocket device will take your hand job to the next level. Its flesh like material is designed to stretch and fit any girth & size. It fits in your hand which allows you to control the pressure as well as the vibration as this device comes with 10 different settings!
Now that you are aware of how to travel with sex toys safely, I wish you safe travels on your next trip and hope that you have many memorable orgasms. Bon Voyage!