(Artwork by Peomichie)
Now that borders are open again and the public health situation has stabilised, the itch to travel is real. You might already have booked your flight tickets and started packing your bags. Apart from your usual travel essentials, you're probably wondering if you should bring a toy or two, because what if you get hot and bothered on your vacation? 
At the same time, you're unsure if toys need to be checked in your luggage or kept in your carry on. Fret not, here's our quick do's and don'ts guide for you jetsetting Hedonistas!
WHAT TO DO
1. Check for battery capacity
Learn about what wattage your charger requires and what wattage is available in the place you are going to. You definitely don't want a short circuit. You can purchase power converters beforehand or simply charge your toys fully before leaving on a shorter trip. 
2. Do your research
Read up on the customs and immigrations guidelines of your destination before your trip,  as they are constantly updated and differ from country to country. For countries that are more culturally conservative, it's probably in your best interests to bring a toy that is subtle (read: non-phallic) and pack it in a neutral, non-provocative packaging. After all, you'd want to avoid breaking laws or disrespecting local customs. Ensure your batteries are safe to bring either in your checked baggage or carry-on bag. You might even want to drain the battery of your USB-chargeable toys to avoid an awkward sitch where your toy powers on without your knowledge. If you like it kinky,  bringing items like… bondage ropes, handcuffs, chains and whips may lead your customs officials to raise some eyebrows. They're probably  more concerned about a possible hostage situation and might not quite understand kink. If anything, you can check with your fellow kinkster friends for some first hand advice! TL;DR: do your due diligence, because you can never be too careful.
3. Bag your toys 
We know you want to avoid awkward conversations about your toys with a stranger. Keep your toys in individual clear bags to make things easier for you and the customs officials! This is also more hygienic for your toys. Make sure to pack some body-safe disinfectant wipes to clean your toys before and after use. If possible, remove the batteries and store them separately alongside your toys. 
4. Take ownership of your toys! 
If you feel like your bag has been singled out, calmly let the officials know that you have sex toys in your bag. Remember, masturbation isn't wrong or illegal and you're probably not the first person with sex toys in their carry-on, anyway! If that's not a conversation you want to have, it's not wrong to say that your vibe is a massager – just leave out explaining what it's supposed to massage.
 WHAT NOT TO DO...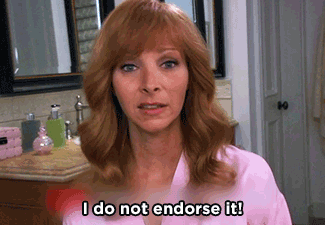 1. Don't bring too much lube
 Many of us use lube with our sex toys so you might wish to bring it along with you on your travels. It's considered a liquid, so if you're packing it in your carry-on, make sure it's a travel-sized bottle that has a capacity of 100ml or below. If you want to bring a larger bottle, you'll have to leave it in your checked baggage. In that case, you should store it in an individual bag to avoid any spills!  
2. Don't scatter your toys loosely in your luggage
Scattering your toys all around your bag may drain their battery and lead to some awkward moments if they go off suddenly in your bag. Also, please don't hide a large dildo under layers of clothing. It's gonna look pretty suspicious on the scanner and customs officials might have to rummage through your belongings to verify the item. Just make sure they're packaged individually like we've advised, so that everything remains neat, hygienic and above board.
3. Don't take risks 
There are some kinky toys that are hard to explain, such as handcuffs, paddles and floggers. Certain countries might also be particular about the kind of batteries you bring. If you're still unsure after doing your research, don't take the risk. We'd hate to see your beloved sex toys getting confiscated at the border.
Don't feel ashamed of your sexuality. 
As a wise woman once said,

" I will not be judged by you or society. I will wear whatever I want and blow whomever I want as long as I can breathe and kneel." - Samantha Jones, Sex and the City
Enjoy fuss-free travel with these sex toys
Here are some pleasure tools we recommend to help you travel with an ease of mind.
Throw this little bullet in your makeup bag – it'll blend in easily with your lipsticks. You will not believe how powerful the vibrations are in something this tiny. We recommend keeping this in your carry-on purse so you have easy access to it, in case you need to turn it off… or on!
This bunny may look cute and innocent, but it packs a punch. It kind of looks like a children's toy so it probably won't raise too many eyebrows. It is a wearable vibrator so if you're feeling racy, you can always play with it on the flight, though we'd still recommend being mindful of the other passengers on the plane!

Sex toys aren't just for vulva owners. There are also quite a few unassuming sex toys for penis owners. This discreet pocket device takes  hand jobs to the next level. Its flesh-like material is designed to stretch and fit any girth and size. You can also adjust the pressure and vibration as you like with its 10 different settings!
Now that you knowhow to travel with sex toys, we wish you safe travels and many memorable orgasms. Bon Voyage!